A toilet auger is a plumbing tool used for unclogging toilets.
A toilet auger should be your self-help arsenal—and it's probably the easiest tool for clearing a clogged toilet.
If you've ever had trouble with your toilet, then chances are that sooner or later you'll need to use your auger to clear the clog.
It's also called a closet auger or toilet snake, one of the cheapest self-help tools you can buy, especially if you're renting and thus don't want to invest in any major plumbing fixtures for your home.
How does a toilet auger work?
The skinny and flexible auger (basically a long metal "snake") is inserted into the bowl of the toilet and then twisted to break up any blockages that might be preventing your toilet from flushing properly.
Although there are lots of different designs for toilet augers, they typically consist of a long metal wire with a handle on either end. One end is inserted into the bowl while the other has a crank or lever to turn it inside the pipe.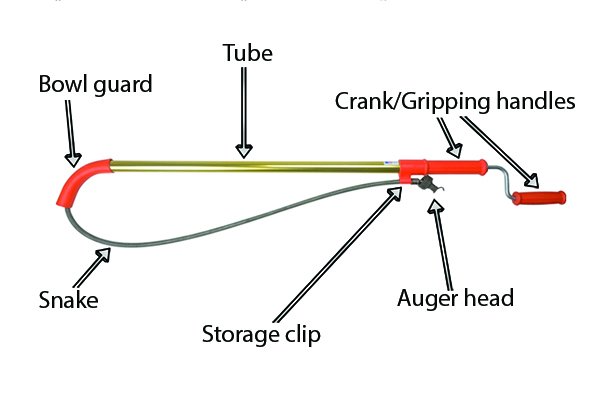 The auger's thin and flexible body allows you to navigate through bends in sewer lines without damaging them.
The most common type of auger works by turning the wire in a coil to "screw" it past bends and blockages.
More advanced designs use a clear plastic tube with an auger inside that is driven by a motor or hand crank.
Is it safe to use a toilet auger?
Yes.
Plumbing tools are safe to use as long as you follow the manufacturer's instructions for their use, keeping in mind that they were created for one specific purpose—to unclog toilets.
If you have to resort to using a toilet auger, then chances are that something—most likely a sanitary item or an article of clothing—has been flushed and is preventing your toilet from flushing properly.
While the idea that a plunger isn't working might send you into a panic, use your head: The fact that you're reading up on how to use a toilet auger means you've hit a snag in your plumbing plans.
However, as with many things in your home, using a toilet auger improperly can result in damage to your plumbing system. So before you master the art of unclogging toilets with an auger, read up on how to do it right.
Toilet augers can be a little difficult to use with the traditional crank handle.
That's why many special toilet augers have been created, which are powered by a drill motor. These unique tools can easily and quickly unclog toilets and will save you some hand cramps.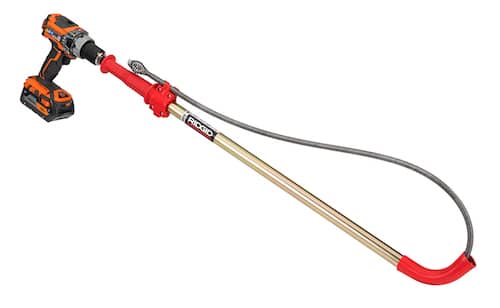 When to use toilet auger?
You may need a toilet auger if:
The bowl is clogged with material that won't easily flush down the drain.
The plunger isn't providing enough of a force to push through whatever is blocking the pipe.
A broken water supply line has lodged debris somewhere in your toilet's plumbing.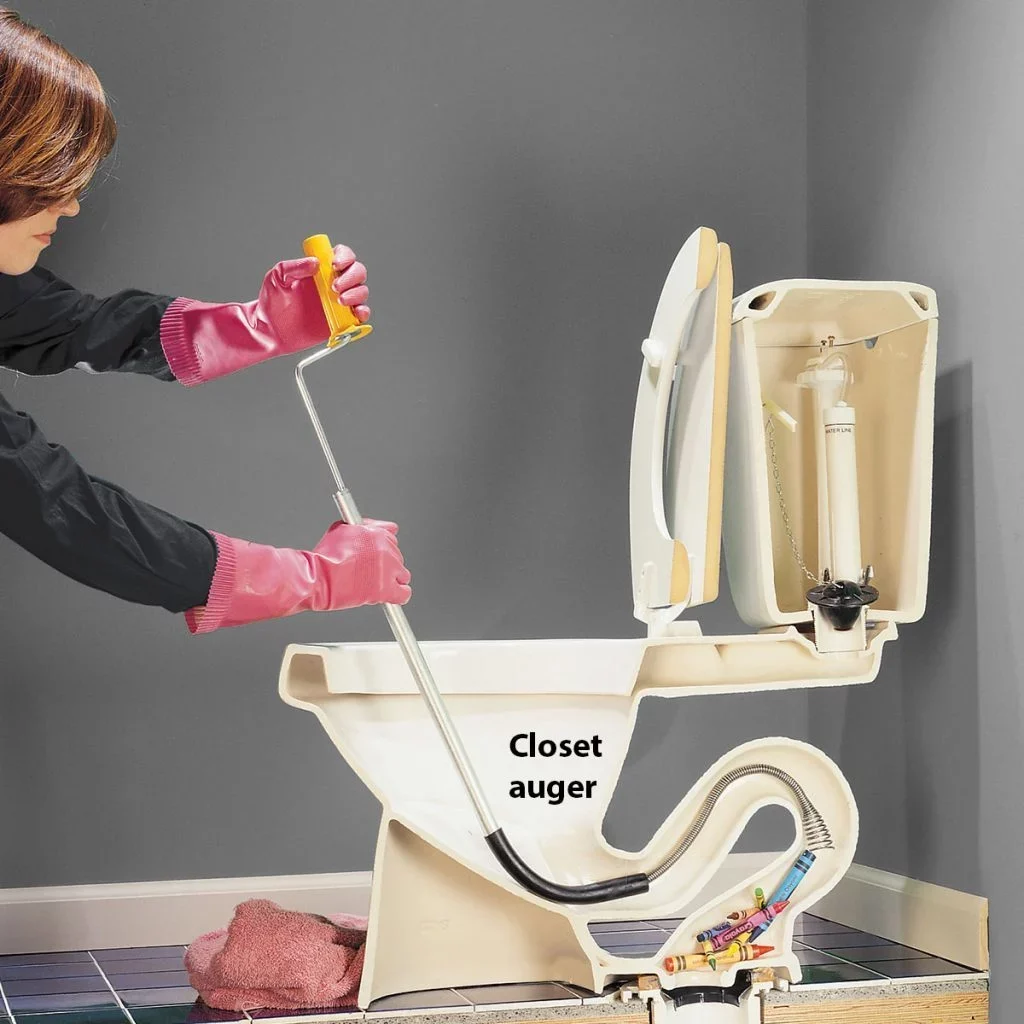 What size toilet auger do I need?
There are a few different sizes of auger available, but the most important is going to be the diameter of your toilet's plumbing.
Measure from one side to the other, and then get a model with an auger that will fit through the widest part.
An auger typically measures between 3 and 6 feet in length.
You'll want one that's long enough to reach whatever has blocked your toilet without having so much excess length it can't get out of the bowl easily.
Which toilet auger is best?
Most retail stores carry at least one toilet auger, but it might be hard to find the right size. It may be easier to go online and order your auger so you'll have it on hand when you need it.
How much do toilet augers cost?
The price for a toilet auger varies based on the design.
The cheapest are made of sturdy plastic without any motor or lever, while more expensive models have adjustable shafts to fit different sizes of pipe and powerful motors.
You can expect to pay between $10 and $40 for basic toilet augers, with deluxe designs running up to $100.
Can you use a toilet auger in a bathtub?
No, you should never use a toilet auger in your bathtub. The diameter of most bathtubs' plumbing is much smaller than that of a toilet, which means the auger will probably not fit through at all.
Augers are also designed to push back obstructions by turning the wire into coils that "screw" it past the blockage. This design is much less effective in a bathtub because it isn't as tightly curved as a toilet bowl.
If you're trying to unclog your tub's plumbing, focus on using liquid drain cleaners that work by dislodging debris rather than pushing it further down the line.
These augers are also a bad choice for bathtubs because the thin wire could get wrapped around your legs, feet, or hair if you aren't careful.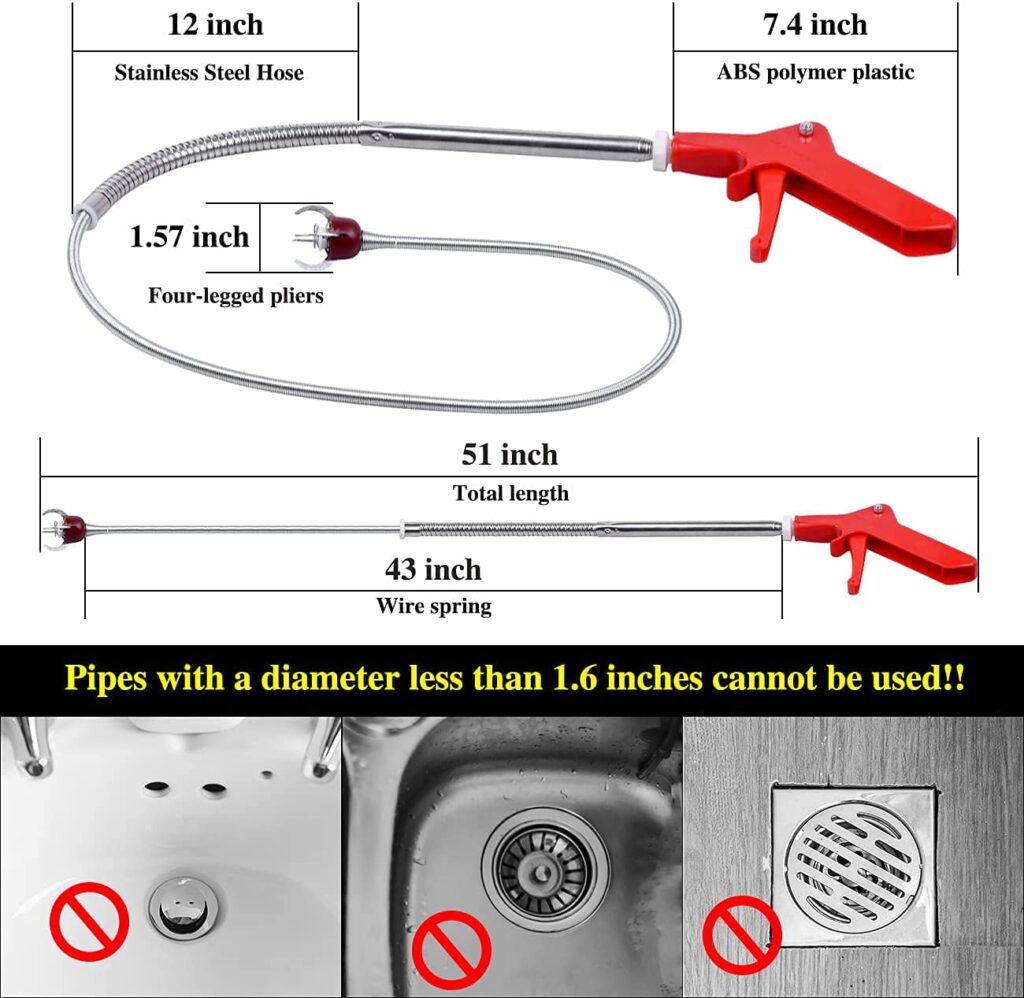 Can a toilet auger be used on a sink?
No, you should never use a toilet auger in your sink. Even though the plumbing for sinks is often closer to the size of a toilet auger, it still varies based on where the drain is located.
You'll also need to be careful not to jam an auger down your drain with too much force, which could break the pipe.
A plunger should be sufficient to break up clogs that are close enough to the surface for you to reach them.
Read More: What is a Drain Auger?
Can toilet auger damage wax ring?
If you push too hard or ram the auger into your toilet, it could damage the wax seal underneath the base of the bowl.
This results in a leak that can cause major problems if left untreated.
To avoid having to replace this critical component of your plumbing system, use caution when inserting an auger and make sure you're facing your toilet bowl when you turn it.
If you're not strong enough to push the auger through, try finding someone who is and letting them take over. If that's not an option, then use chemicals or call a plumber.
Toilet augers are used to push or pull whatever is blocking your toilet into the sewage system, but you'll need to ensure that the type of snake you use will fit through your drainage pipe.
Additionally, make sure you know how to operate a toilet auger properly before using it—the thin wire could wind around your feet or hair if you aren't careful.
If you're having trouble unclogging your toilet using a plunger, try using liquid drain cleaners to dislodge the debris rather than pushing it further down the pipe and causing more problems.